[pinit]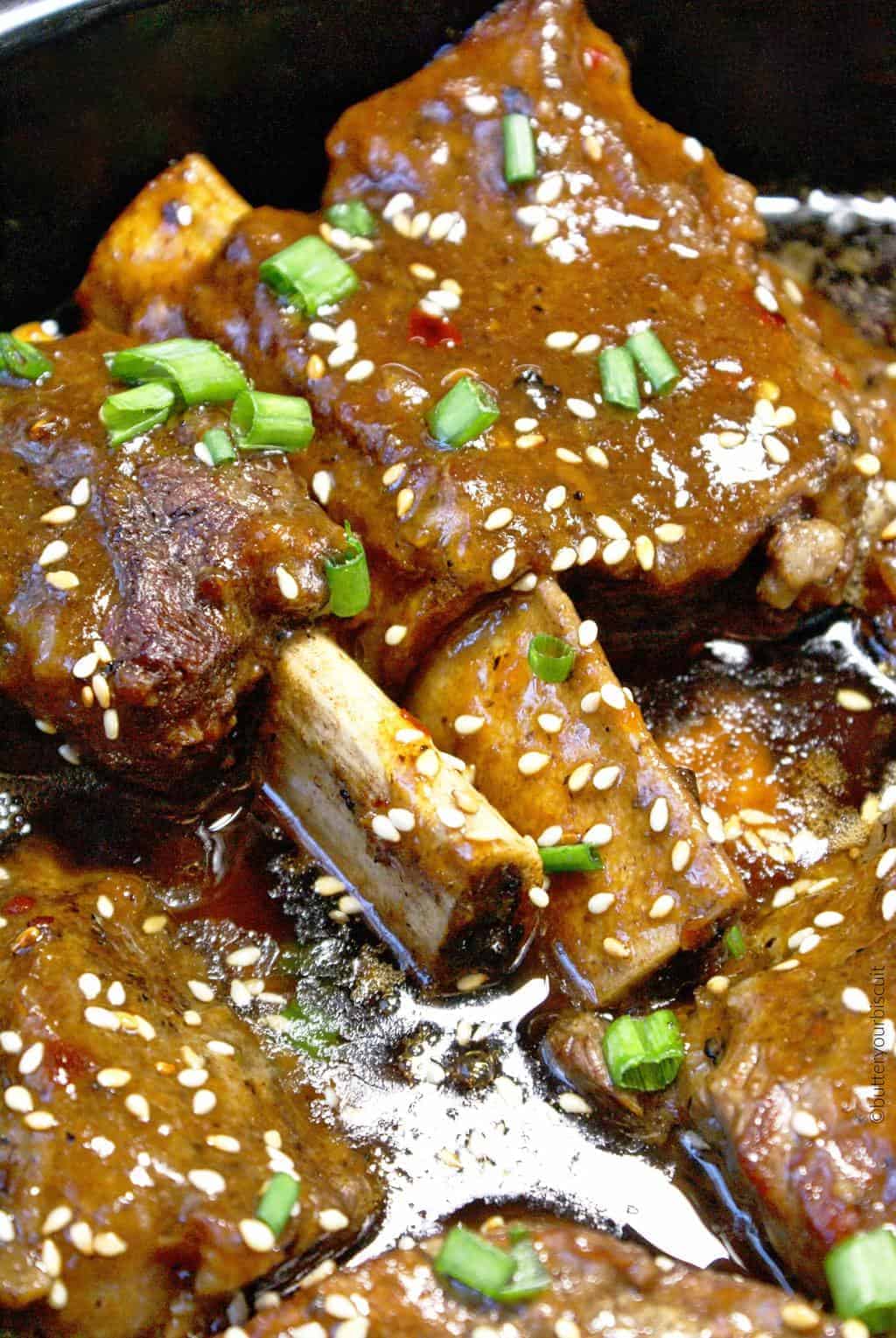 Oh boy…these are simply amazing beef short ribs that are braised in the slow cooker. When they're done they will be fall off the bone tender perfect with a hot bowl of rice or egg noodles.
I try and stock up when I see short ribs go on sale because they can be a bit pricy but oh they are so worth it. Even though there is a bone in them they actually have quite a bit of meat. This will serve 4 healthy portions, but if you do happen to have any left over they are even better the next day.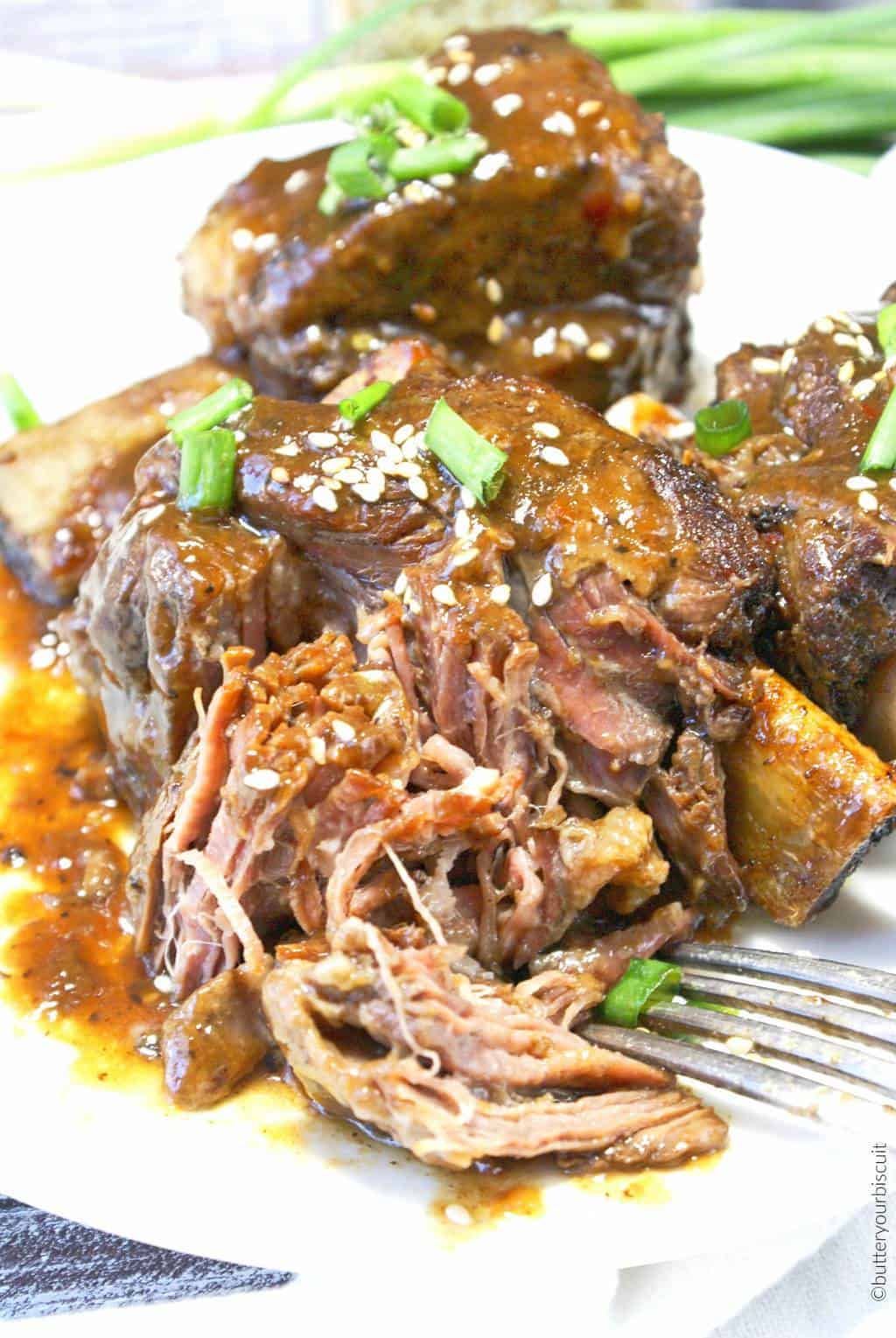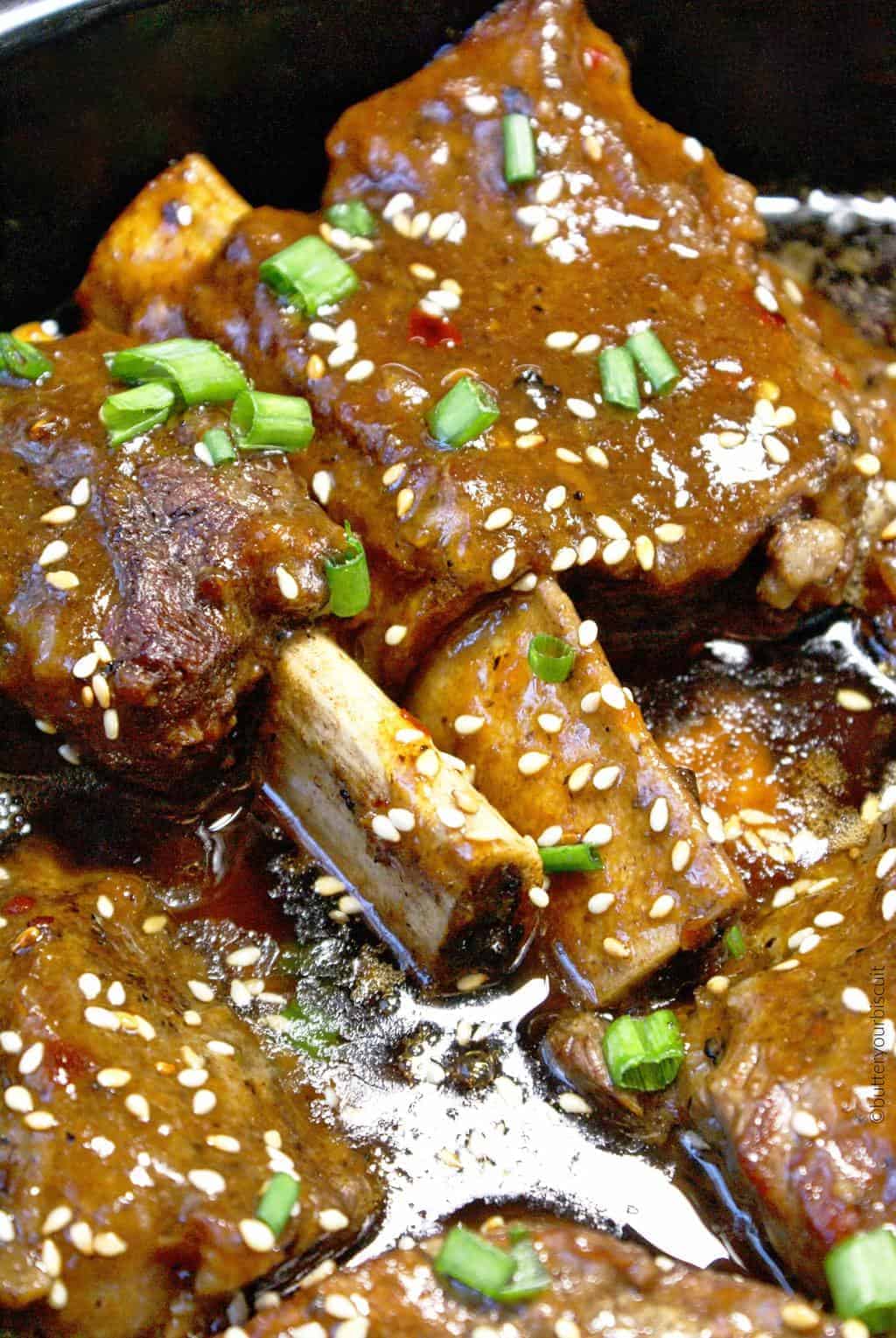 Slow Cooker Asian Beef Short Ribs
Ingredients
5-6 lbs beef short ribs
1 cup soy sauce
1 cup beef broth
1/2 cup rice wine vinegar
1/2 cup brown sugar
5 garlic cloves minced
1 tablespoon fresh grated ginger
2 tablespoon sesame oil
2 teaspoons hot chili oil or red pepper flakes
4 tablespoons cornstarch
kosher salt/pepper
3 tablespoons vegetable oil
Hot cooked rice or egg noodles
green onions sliced
sesame seeds
Instructions
Season the short ribs with salt and pepper then coat in 3 tablespoons cornstarch. Set aside.
In a heavy skillet or pot, heat to medium high. Add oil, brown the short ribs on both sides. Place in slow cooker.
In a small bowl whisk the soy sauce, broth, brown sugar, rice wine vinegar, garlic, ginger, sesame oil and hot chili oil. Poor over ribs in slow cooker.
Cook on high for 4 hours or on low 6-8 hours.
Serve with hot rice, noodles, and garnish with sesame seeds and green onion.
**If you prefer a thicker sauce like my family does. Before serving remove about 2 cups of the sauce and pour into a saucepan. Whisk in 1 tablespoon cornstarch and bring to a simmer and cook until thickened.