Cilantro Lime Rice is simple and the perfect side dish to any Mexican meal!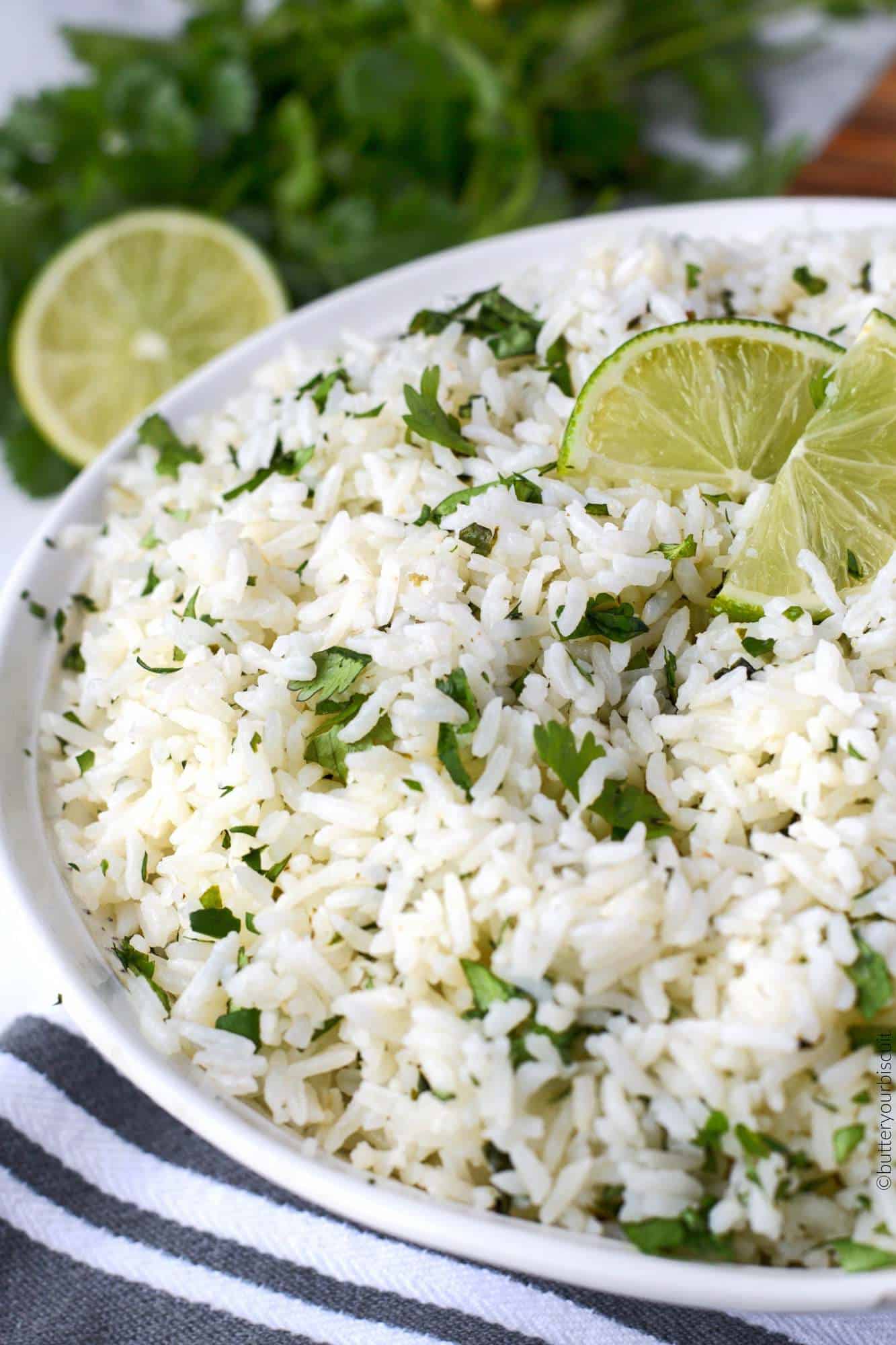 Cilantro lime rice makes a wonderful side dish recipe. I love all the flavors in this rice, perfect amount of cilantro and lime. It just takes a few simple ingredients, probably already found in your pantry.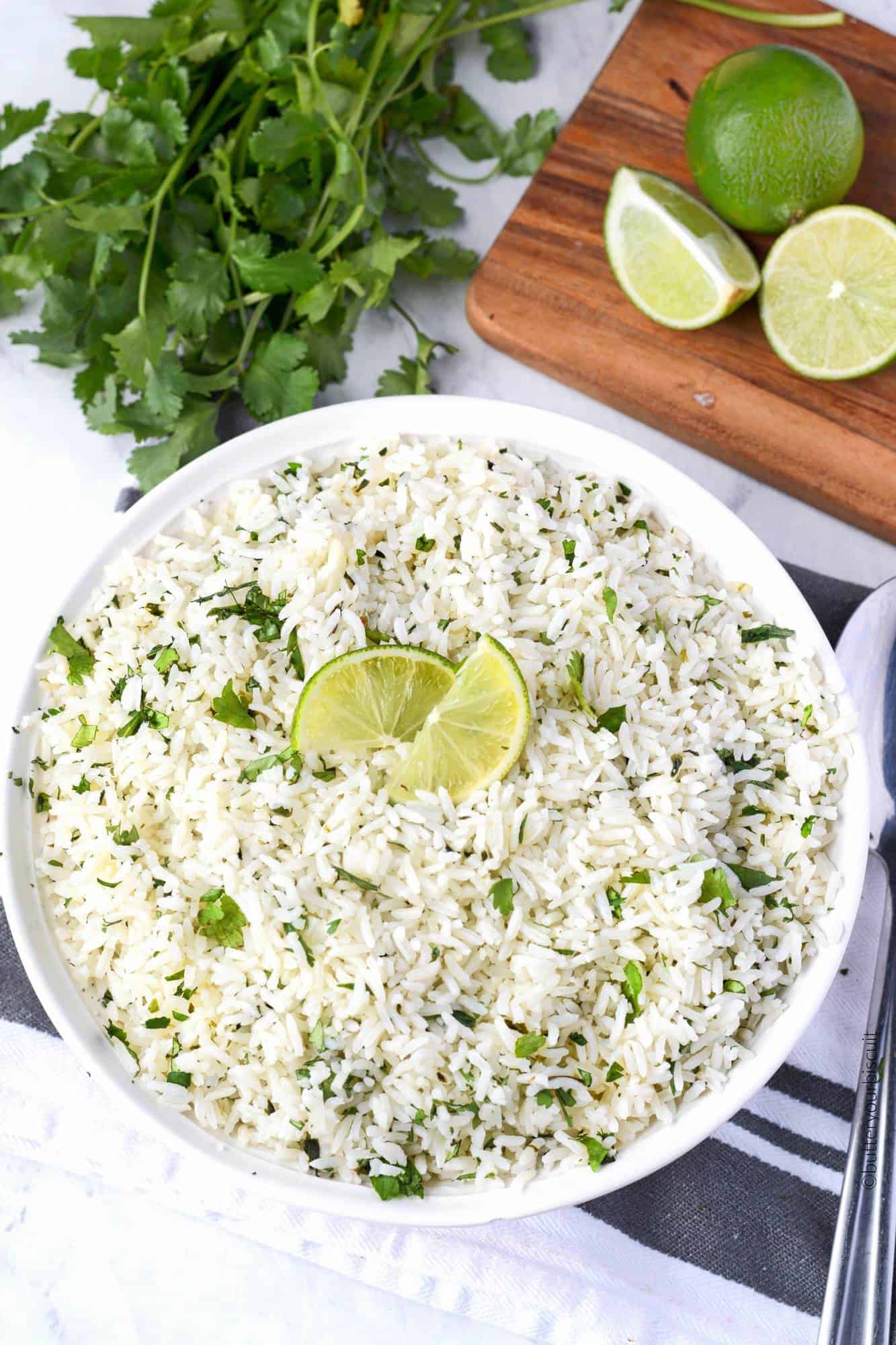 It goes great with any Mexican dish, like my Tequila Lime Chicken Burrito Bowls.  I love burrito bowls, who am I kidding I love ALL Mexican food! I could eat tacos everyday, like legit every..single..day!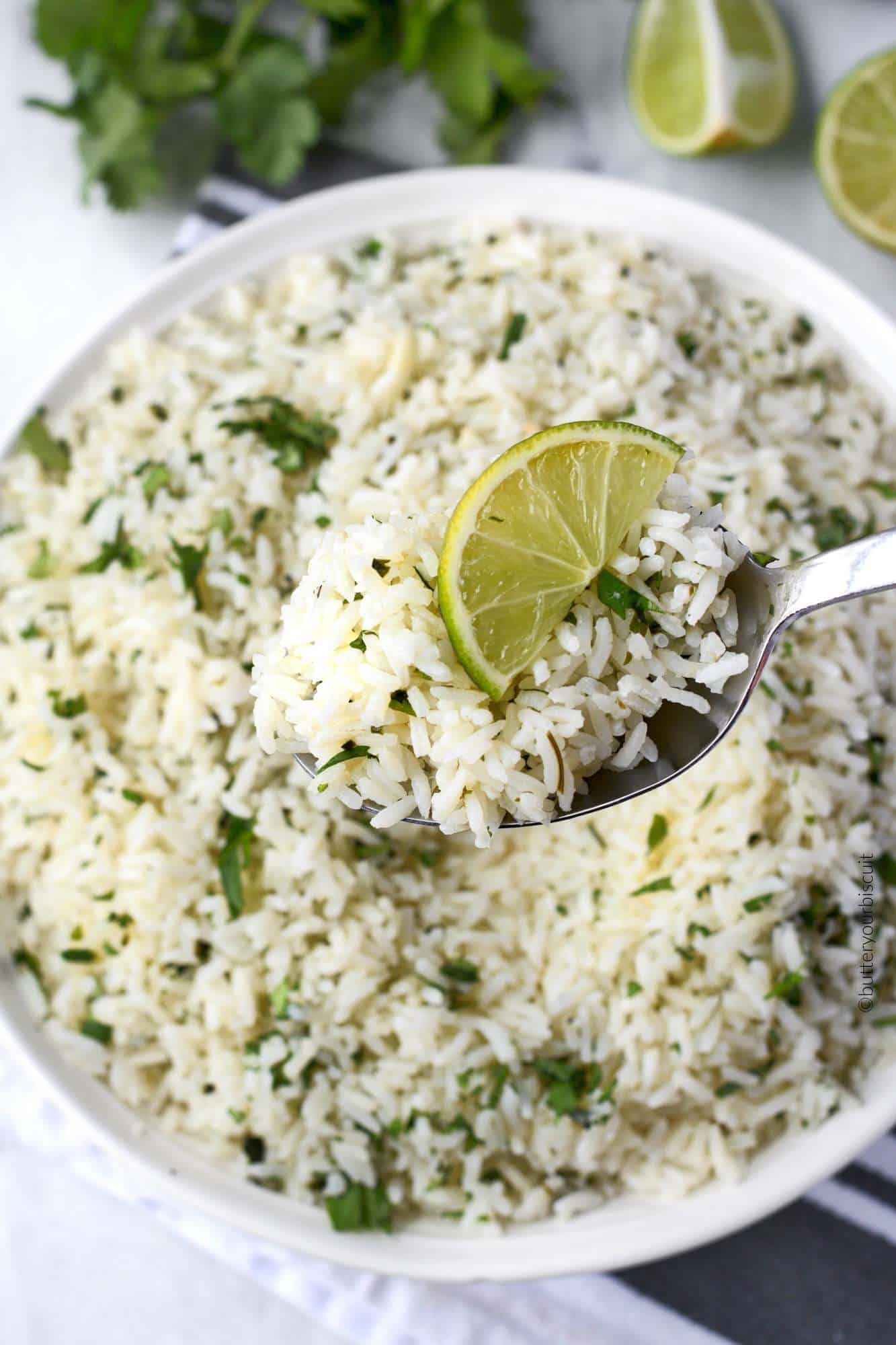 If you happen to be a cilantro hater than this recipe is not for you. I happen to love the stuff, it adds such an amazing flavor to dishes.

I like to use my Cuisinart Everyday Pan which I love, it has a lid to keep the food warm. Its perfect to go from stove top or oven right to table.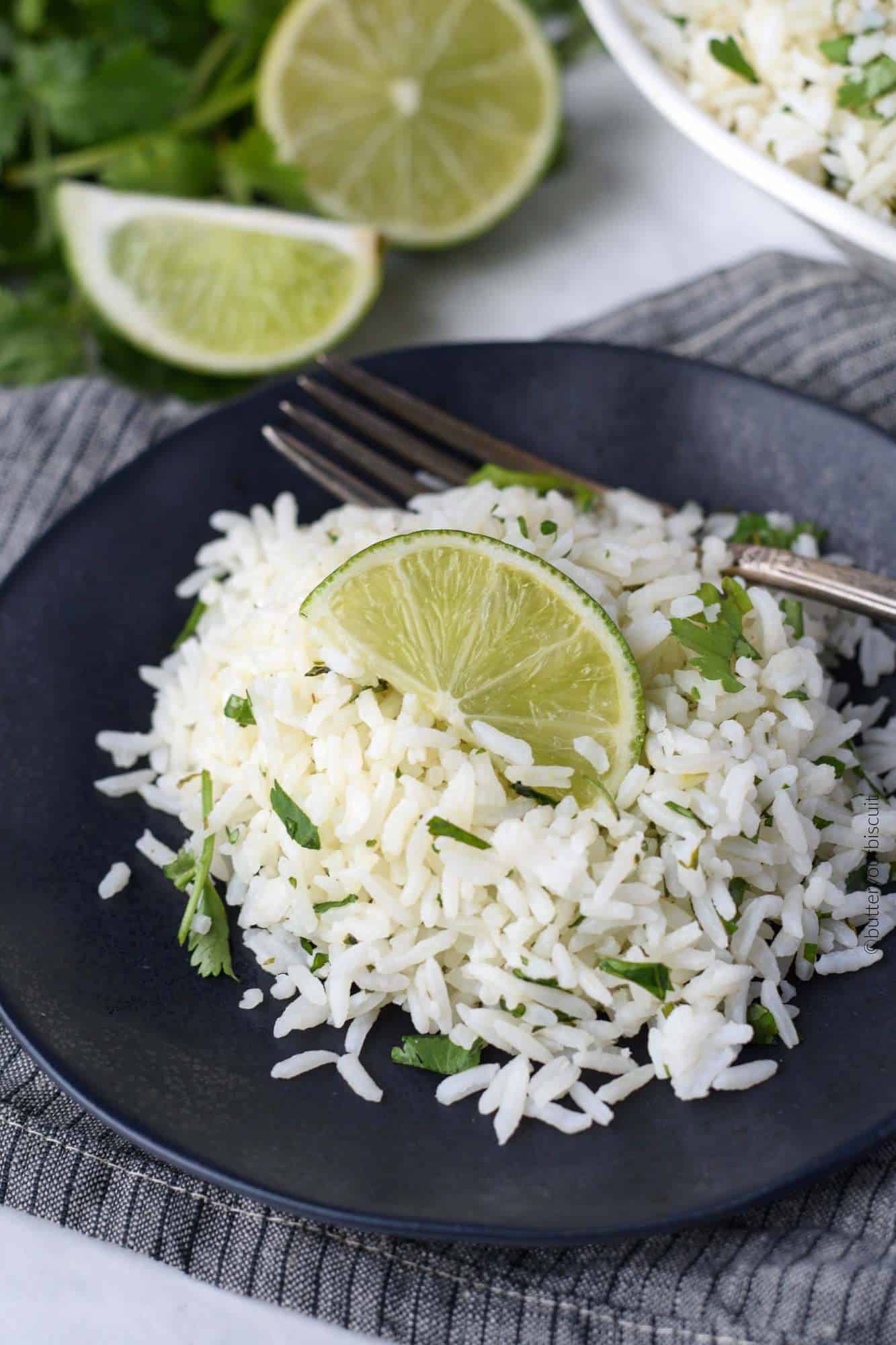 Cilantro lime Rice
Ingredients
1 cup long grain rice
2 cups chicken stock
2 tablespoons butter
4 cloves garlic minced
juice of two limes
½ cup chopped cilantro
1 teaspoon salt plus more to taste
Instructions
In a large saute pan or pot with a lid add butter and rice and garlic. Cook over medium heat until garlic is fragrant about 2 minutes.
Add water, cover pot and bring to a simmer. Reduce heat to low and cook until rice has absorbed all of the water about 20-25 minutes or until liquid is absorbed.
Remove from heat and fluff with fork, stir in lime juice and salt add more of each if desired. Add cilantro toss and serve.