[pinit]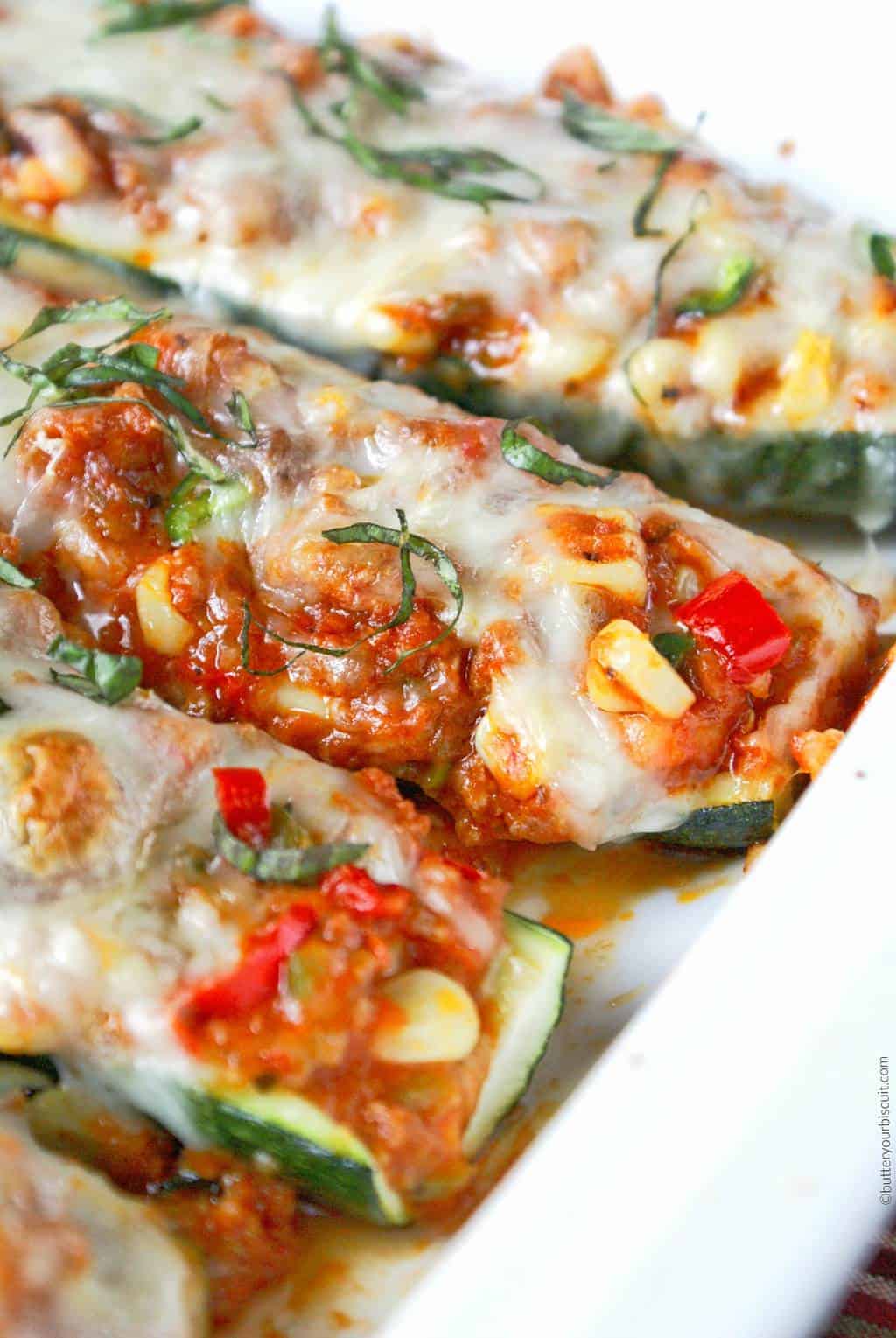 Okay people...I have zucchini coming out of my ears this year from my garden! How many ways can one eat zucchini? Well it is my fault I guess, six zucchini plants was just way to many for our consumption.

Anyhow, this is a fantastic low carb recipe, and a super easy weeknight meal. I used left over corn from the cob in this recipe. The little bursts of sweetness was perfect. You will totally fall in love with these Italian sausage zucchini boats! Plus its a great make ahead meal, then just through it in the oven for a quick weeknight meal. Paired with a salad or some cheesy garlic bread and dinner is served!
Depending on the size of your zucchinis you may have some meat mixture left over. You can just put that in a freezer bag and freeze it for another meal.
Yield: 4-6
Italian Sausage Zucchini Boats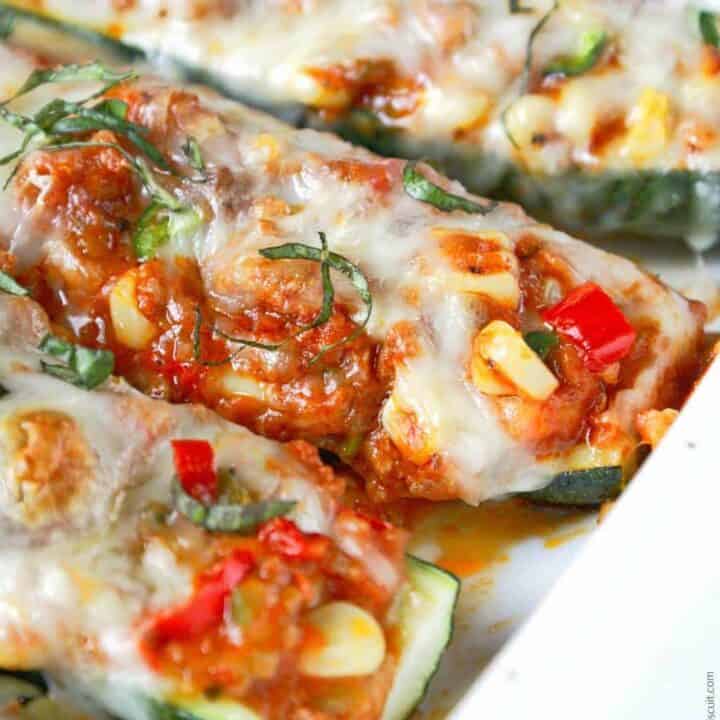 Ingredients
3 medium zucchinis
1 lb Italian sausage
2-3 garlic cloves diced
1/2 onion diced
1/2 red bell pepper diced
1 cup corn ( if frozen thawed)
1/2 green bell pepper diced
1/2 cup parmesan cheese
1 1/2 cups mozzarella cheese shredded
1 1/2 cup marinara or spaghetti sauce
Fresh basil chopped
Instructions
Preheat oven to 350 degrees
Slice the zucchini in half lengthwise and gently scoop out the flesh.
Heat a skillet to medium heat, brown the sausage and remove from pan and set aside. Reduce the heat to medium low and add the onions, peppers and garlic to the sausage drippings in the pan and cook until soft about 5 minutes.
Add the sausage back into the skillet and add the marinara sauce, corn and parmesan cheese and mix until combined.
Add the mixture to the zucchini boats and place in a baking dish and top with cheese.
Bake for 30-40 minutes or until zucchini is fork tender. remove add fresh basil...Enjoy!