Cheese balls are perfect appetizers for entertaining! Using just a few ingredients they're absolutely delicious!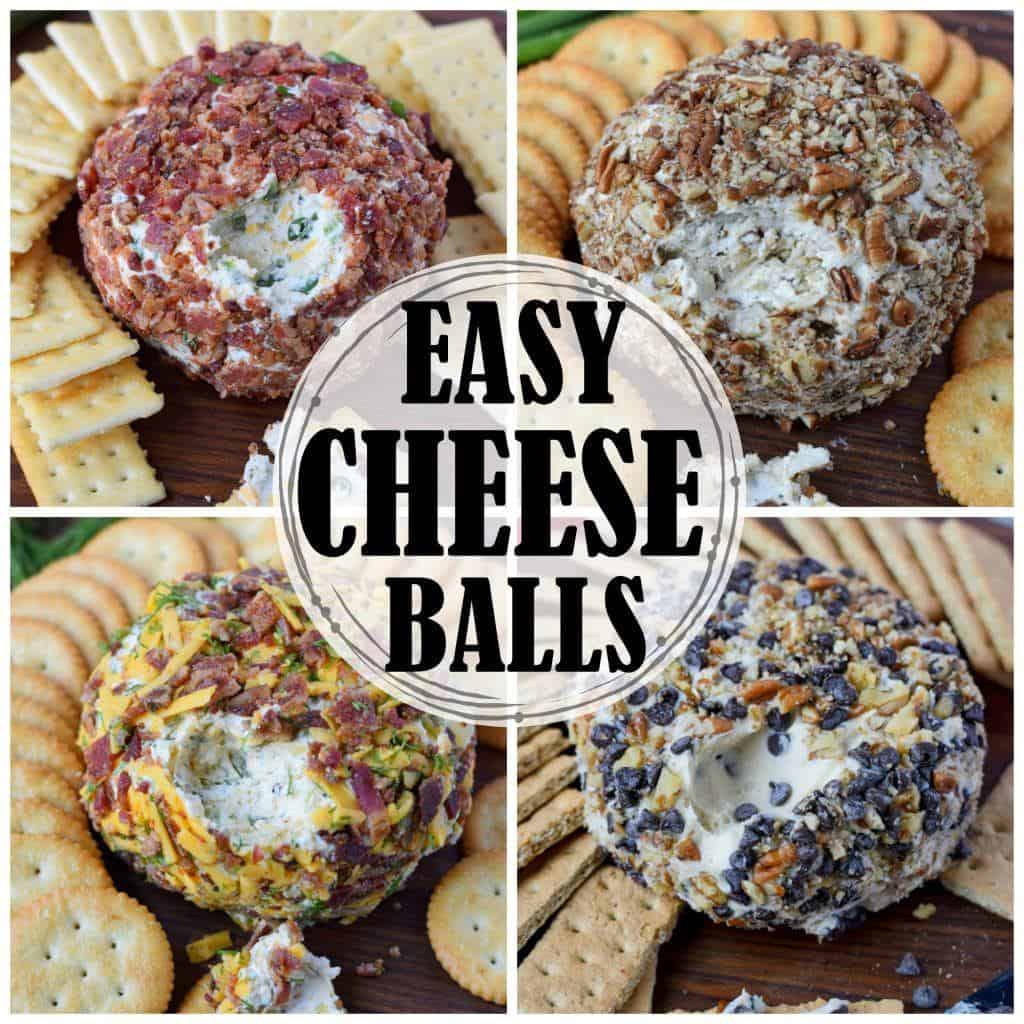 Cheese balls are a no fail appetizer. So easy to change up the ingredients to your liking. Whether savory or sweet these cheese balls are sure to be a hit! Perfect for making ahead and having them ready for game-day or a Holiday party.
How to make cheese balls
In a large bowl add all the ingredients and mix until combined.

Place cheese ball on plastic wrap and form into a ball. Chill 1 hour.

On a small plate add coating ingredients and roll the chilled cheese ball until well coated.

Serve with crackers
BACON JALAPENO CHEESE BALL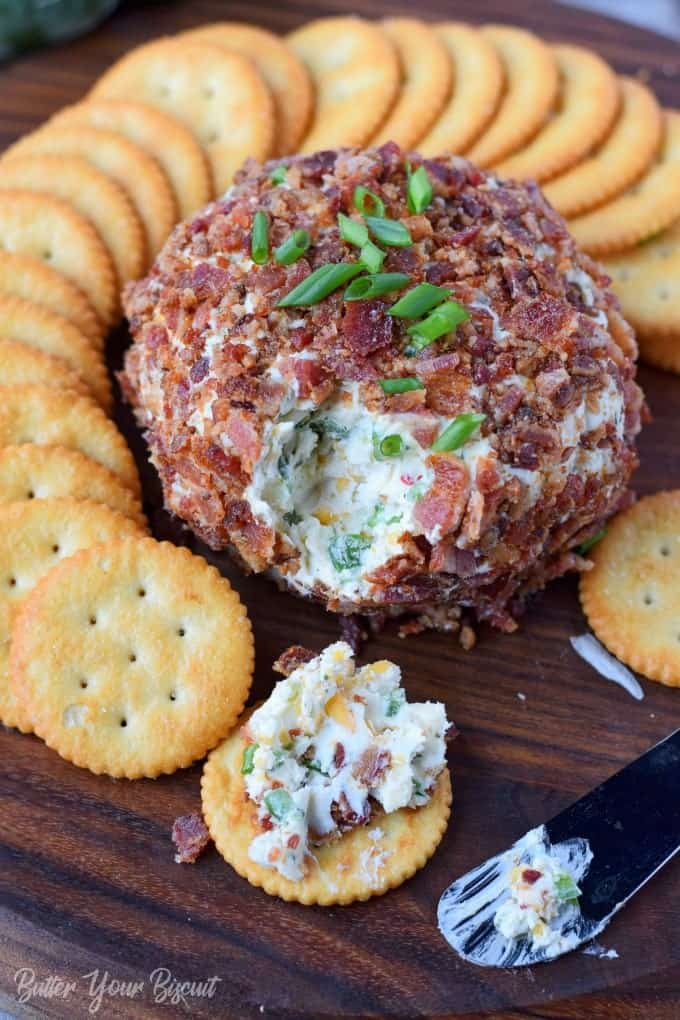 Bacon Jalapeno cheese ball is my family's favorite. With just the right amount of spice, coated with pieces of crispy bacon. Makes a delicious spread for crackers, Crostini, or even raw veggies.
ROASTED GARLIC ONION CHEESE BALL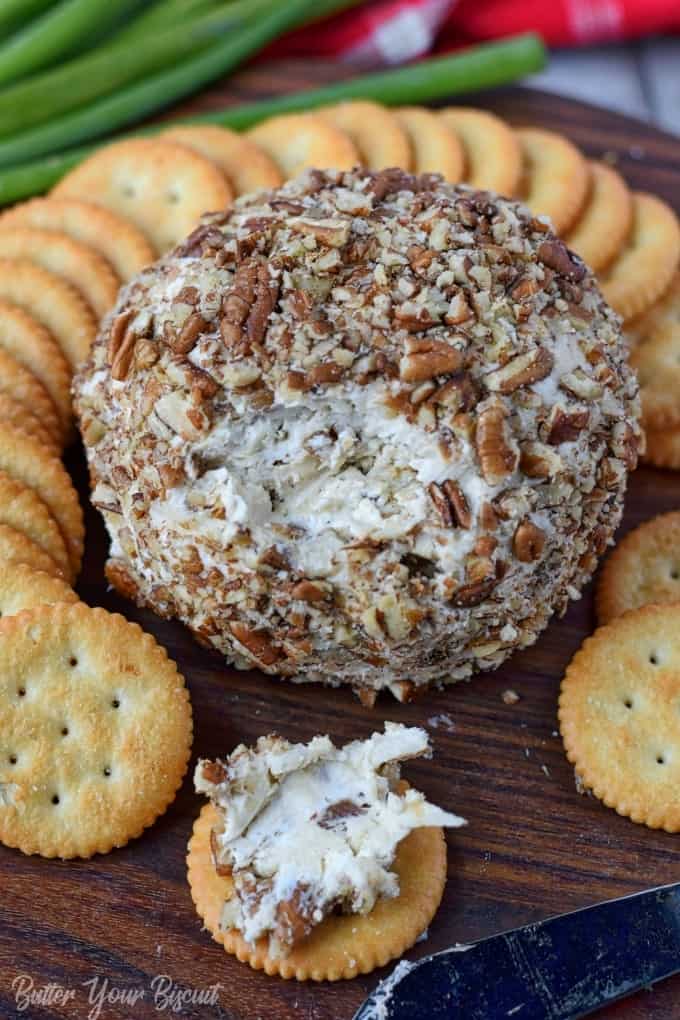 Loaded with roasted garlic and sweet caramelized onions this cheese ball does not disappoint! Definitely a favorite for entertaining. No need to waste your money on a pre-made cheese ball. They are so many to make at home.
CHOCOLATE CHIP CHEESE BALL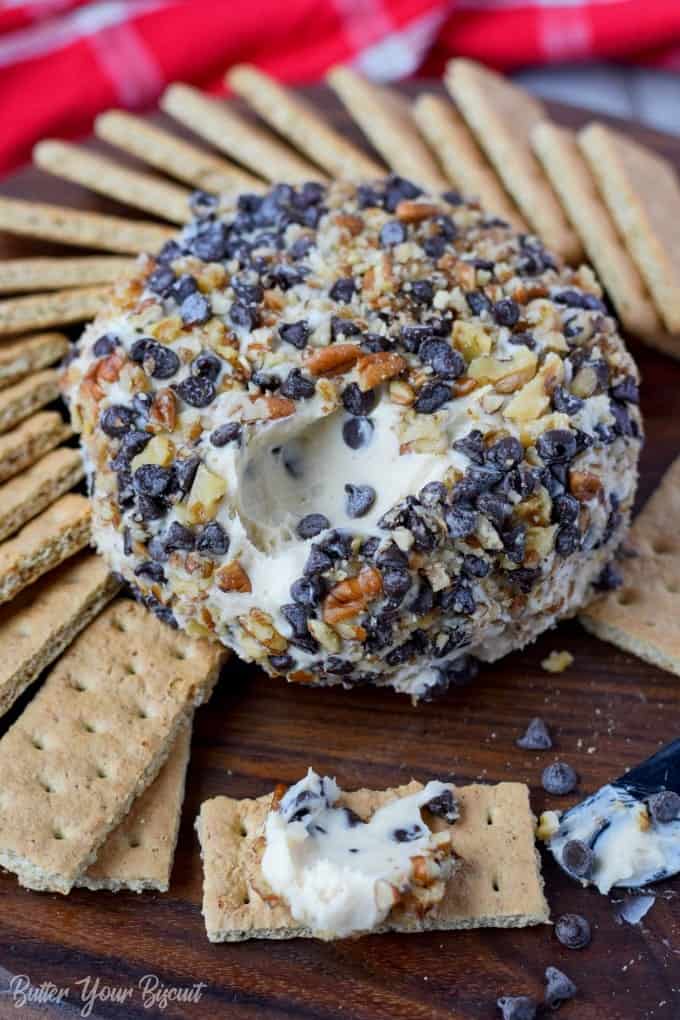 The chocolate chip cheese ball is perfect for the sweet tooth lovers in your life. Tastes just like cookie dough. Packed with cream cheese, chocolate chips, and rolled in crushed pecans. Delicious with regular or chocolate graham crackers.
DILL PICKLE CHEESE BALL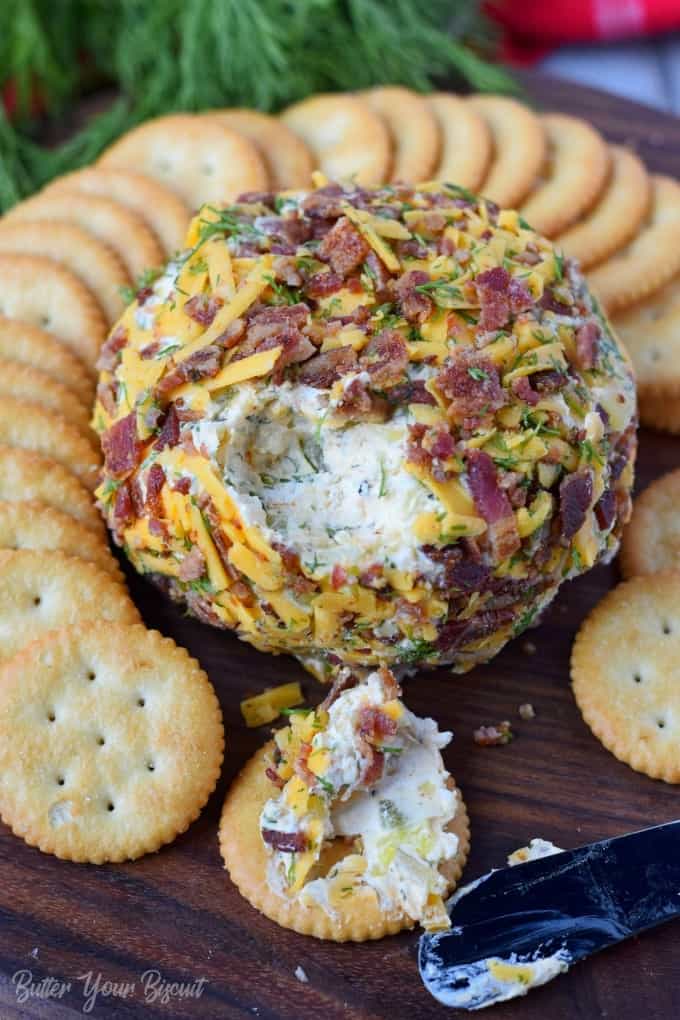 This dill pickle cheese ball really surprised me. I didn't expect it to be as amazing as it was. Any dill pickle lover is going to fall head over heels in love with this one.