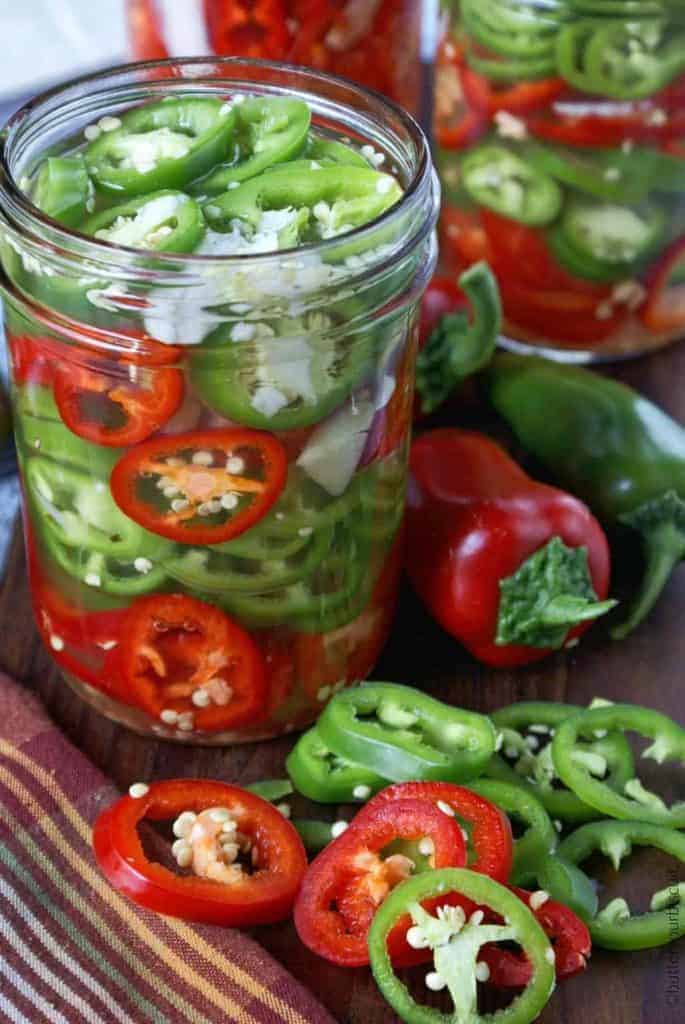 I needed something to do with all the jalapenos I currently have bursting out of my garden. So I thought Why not pickle some? I had more older jalapenos that had turned red already so I thought it made it look more festive to mix them together.

The jalapenos will turn from the bright green color to that ugly green after they bathe in the vinegar mixture for a few days. The garlic is a nice accent to the flavor, but don't be afraid if it turns a hue of blue from the vinegar. Some of mine did and others didn't, it has something to do with enzymes being released, that reacts with the vinegar.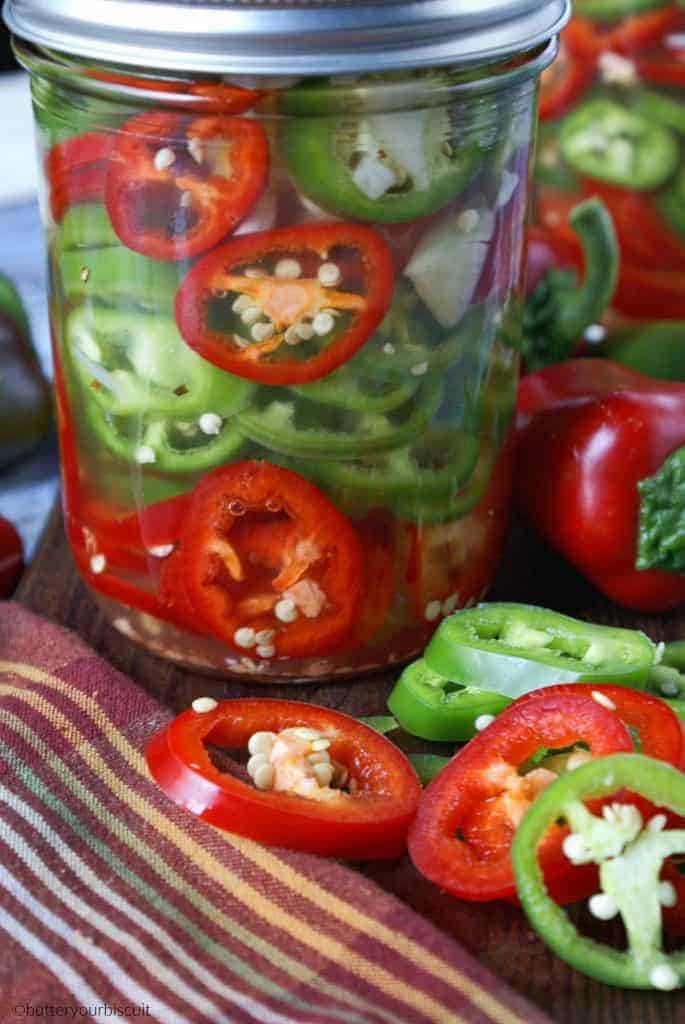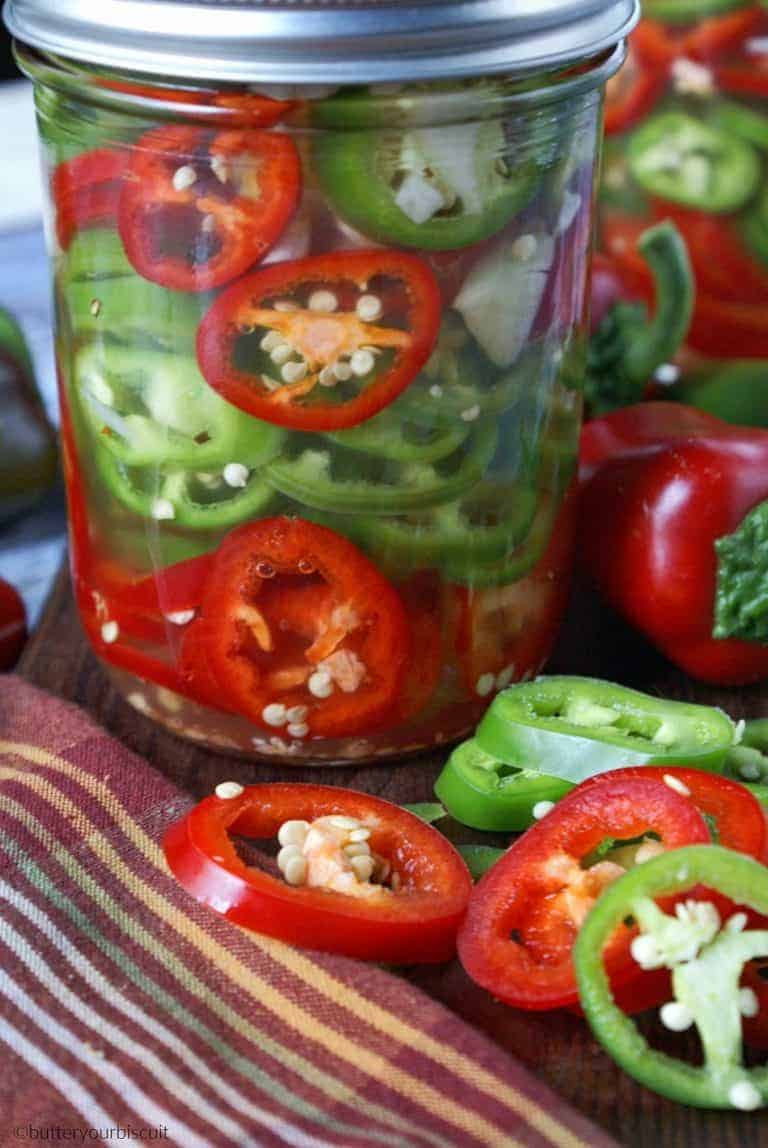 They will keep fine in the refrigerator for about 6 months that is if they last that long. I add them to my Beef and Bean Taco Cups , nachos, hot dogs, chili, burgers. I mean the list is endless really. My hubby just eats them right out of the jar. You definitely need to give these a try, you will be surprised at just how easy they really are to make.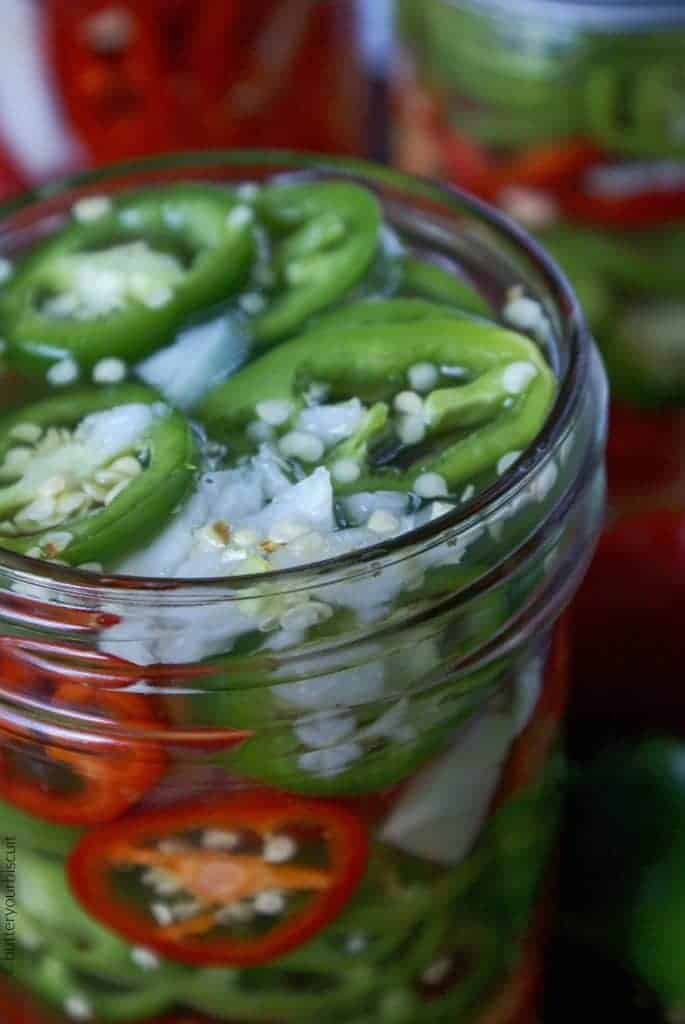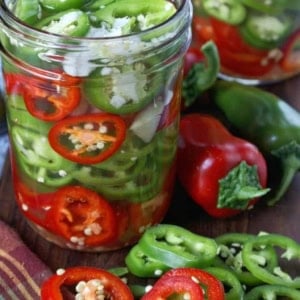 Refrigerator Pickled Jalapeños
No canning necessary! These pickled jalapeños are terrific on tacos, nachos, burritos, or just snacking!
Ingredients
20-30

Jalapeño Peppers

Sliced

2

cups

white vinegar

2

cups

water

4

cloves

garlic smashed

4

tablespoons

sugar

2

tablespoons

kosher salt
Instructions
In a medium saucepan combine water, vinegar, garlic, salt, and sugar. Bring to a boil whisking until sugar and salt are dissolved about 5 minutes. Remove from heat, let cool 15 minutes.

Slice jalapeños and add them to the jars ( I use 3-4 pint jars). Add the pickling juices to the jars, make sure you get some garlic cloves into each jar. Let cool to room temperature then add the id and place in the fridge.

Store in the fridge for up to two months.
Notes
Try and wait a couple of days before digging in. A week should give you great flavor.
Nutrition