No-Bake Oreo Dipped Christmas Cookies are perfect for the Holidays. Adorable and easy to make! This post may contain affiliate links. Read my disclosure policy here.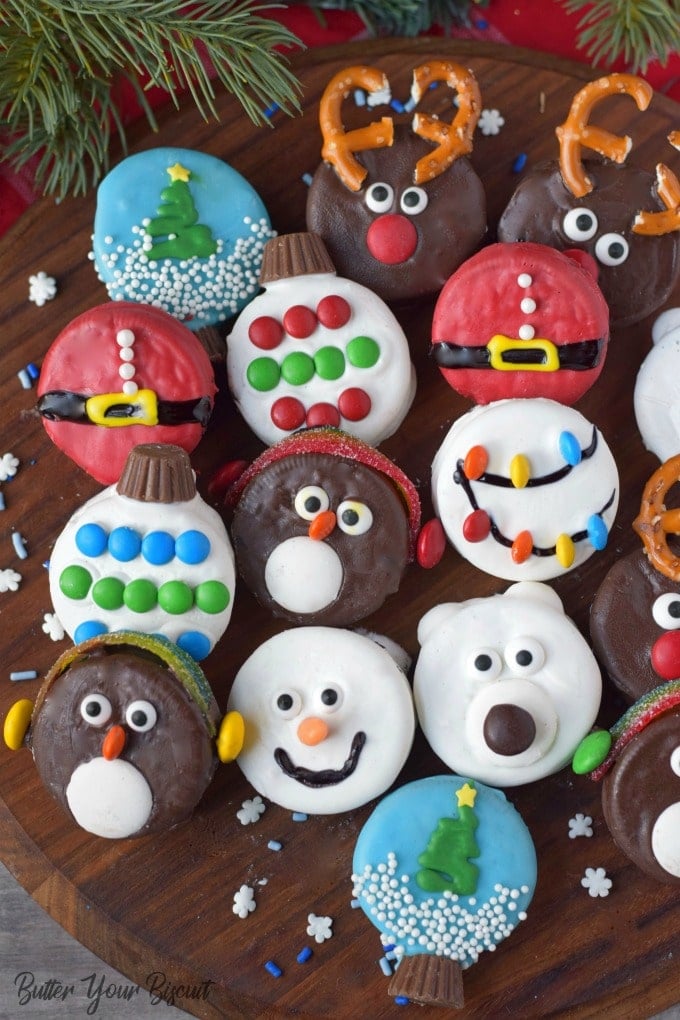 These are always a huge hit! The kids love making these cookies, and they're perfect for Santa! Or package them up for great gifts! Another cookie favorite in our house is my Chocolate Peanut Butter Pudding Cookies you can whip up a batch in 24 minutes.

Tips for making Oreo dipped Christmas cookies



1. Line a baking sheet with parchment paper
2. Get all your candy cut and ready before dipping the cookies.
3. Get your chocolate You can also find melting chocolate at your local grocery store in the baking section
4. Melt the chocolate Place chocolate melting wafers in a microwave-safe bowl. Microwave in 30-second increments until smooth
5. Using a fork dip a cookie into the chocolate until completely coated. Place on parchment paper.
6. Don't add food coloring to white chocolate to color it. Adding any type of liquid to melting chocolate will cause it to seize up and be ruined.
7. Decorate and enjoy!

PENGUIN COOKIES
ORNAMENT COOKIES
SNOWMAN COOKIES
REINDEER COOKIES



CHRISTMAS LIGHTS COOKIES



SANTA COOKIES
SNOW GLOBE COOKIES
POLAR BEAR COOKIES