These Party dips are cheesy, creamy and the absolute best! You just cant go wrong!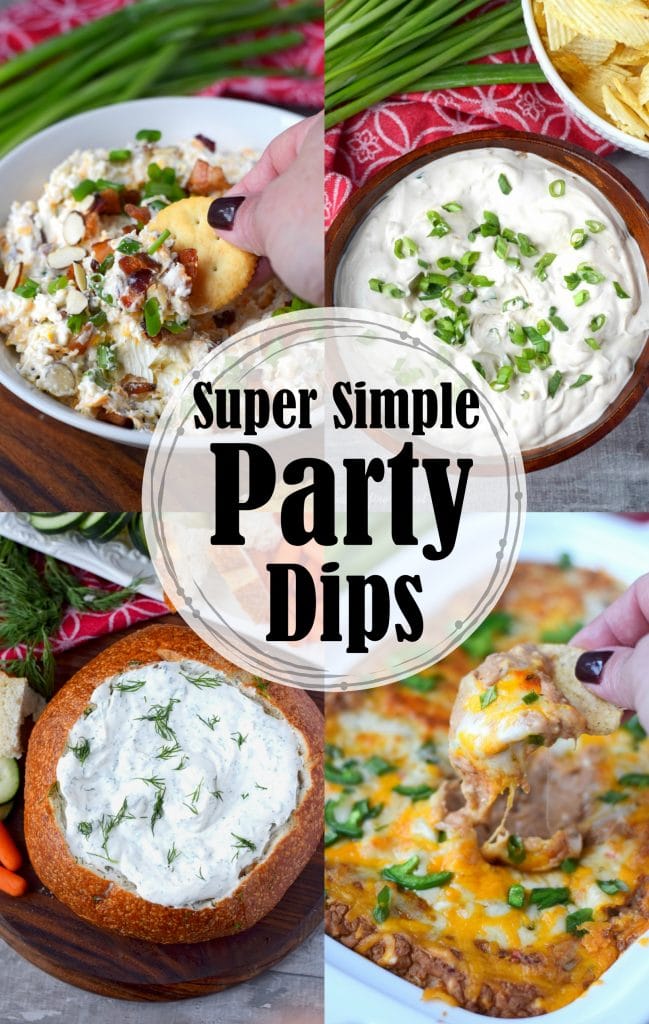 We are big lovers of dips in our house. Whether it be party dips, game day appetizer, poolside snack or just because. So whether you're looking for a fresh dip, creamy dip or something a little different. I've got one for you!
FRENCH ONION DIP
This is a great dip to liven up plain ole potato chips. So next time skip the store bought stuff and make your own. It's super easy and so incredibly addicting! Perfect for game day or a poolside snack. Give it a try I guarantee you'll never go back to the jarred stuff again.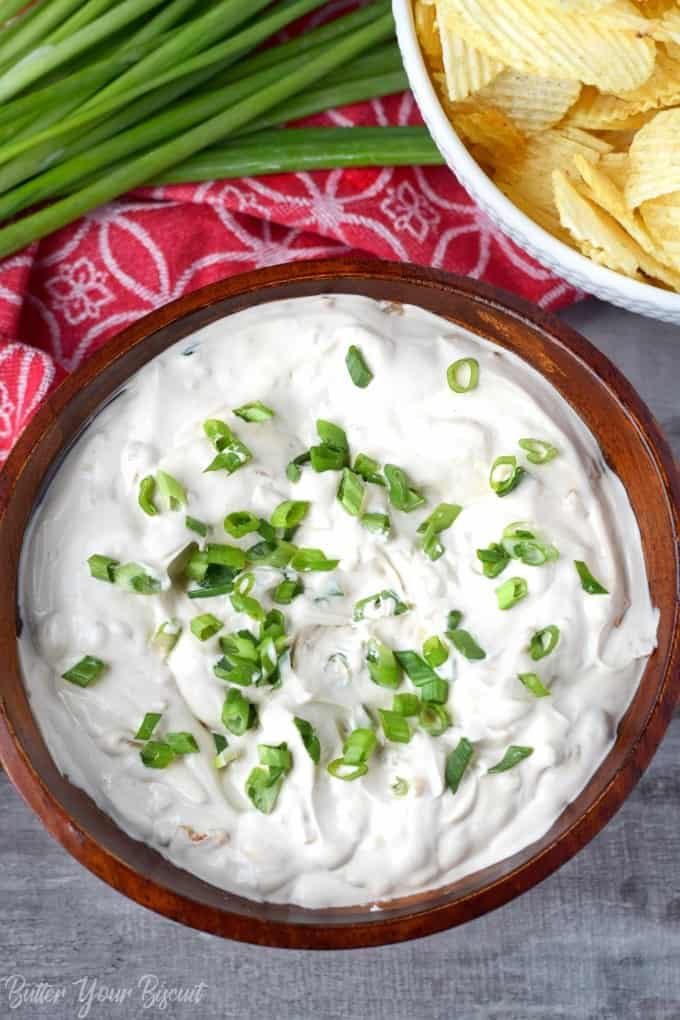 French Onion Dip
1 cup sour cream
1 cup mayonnaise
1 4 oz pkg French Onion Soup Mix
1/2 cup green onions finely sliced
In a small bowl add sour cream, mayonnaise, soup mix, and 1/2 of the green onions and whisk until combined.

Chill in refrigerator for 1 hour. Serve with chips or vegetables.
CHEESY BEAN DIP
Requiring just a few ingredients this bean dip is super creamy and cheesy. The best part is its so easy just mix all the ingredients together top with cheese and bake. Served warm with tortilla chips and destined to be your new go-to recipe for parties or the big game!
Cheesy Bean Dip
2 cans refried beans (I used jalapeno)
8 oz pkg cream cheese softened
1 cup sour cream
1 pkg taco seasoning
1-1/2 cups shredded cheddar cheese
1-1/2 cups shredded pepper jack cheese
3 green onions finely sliced
1 jalapeno diced
Preheat oven to 350 degrees

In a medium bowl add refried beans, cream cheese, sour cream and taco seasoning. Using a hand mixer whip together until combined.

Spread in a 9x9 baking dish and sprinkle the cheese on top. Bake 25 minutes or until cheese is melted and bubbly.

Remove from oven and sprinkle green onions and diced jalapenos on top. Serve with tortilla chips or Fritos.
DILL DIP
This dill dip is super creamy and loaded with dill flavor. Pairs perfectly with chips, vegetables or chunks of sourdough bread. Satisfying snack that's always a hit with family and friends.

Dill Dip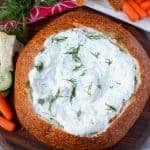 1 cup sour cream
1 cup mayonnaise
1 teaspoon onion powder
1 teaspoon garlic powder
1/2 cup fresh chopped dill
2 tablespoon fresh chopped parsley
1 sourdough round (optional)
In a medium bowl whisk all the ingredients until combined.

Cut a disk out of the top of the sourdough round. Pour the dill dip into the bread bowl. Serve with raw vegetables and chunks of sourdough bread.
BACON RANCH DIP
Bacon ranch Dip is easy to throw together and always a crowd pleaser. This dip is a little thicker with the cream cheese so I prefer it with crackers. Some of my family prefers it with veggies. So you'll have to give both ways a try and see what you like.
Bacon Ranch Dip
8 0z cream cheese softened
1-1/2 cup mayonnaise
2 teaspoon Ranch dressing mix
5 slices bacon cooked and crumbled
1 cup shredded cheddar cheese
1/2 cup sliced almonds
5 green onions thinly sliced
In a medium bowl add all the ingredients and mix until combined.

Chill for an hour. Serve with your favorite crackers.
GUACAMOLE

Now lets talk about my most favorite dip in the world guacamole. Mmmm all I really need is a spoon ha! But seriously this stuff is addicting. I don't only use this for a quick dip. I slather this stuff on tacos, burritos and tostadas. If you like guacamole you will LOVE this one!
Guacamole Dip
5 avocados
1/2 cup Roma tomatoes diced
1/4 cup red onion diced
1 jalapeno diced
1/4 cup chopped cilantro
2 limes juiced
1-1/2 teaspoon salt
1 teaspoon garlic powder
In a medium bowl add the avocados and mash with a fork.

Add the rest of the ingredients and mix until combined.

Serve with tortilla chips