[pinit]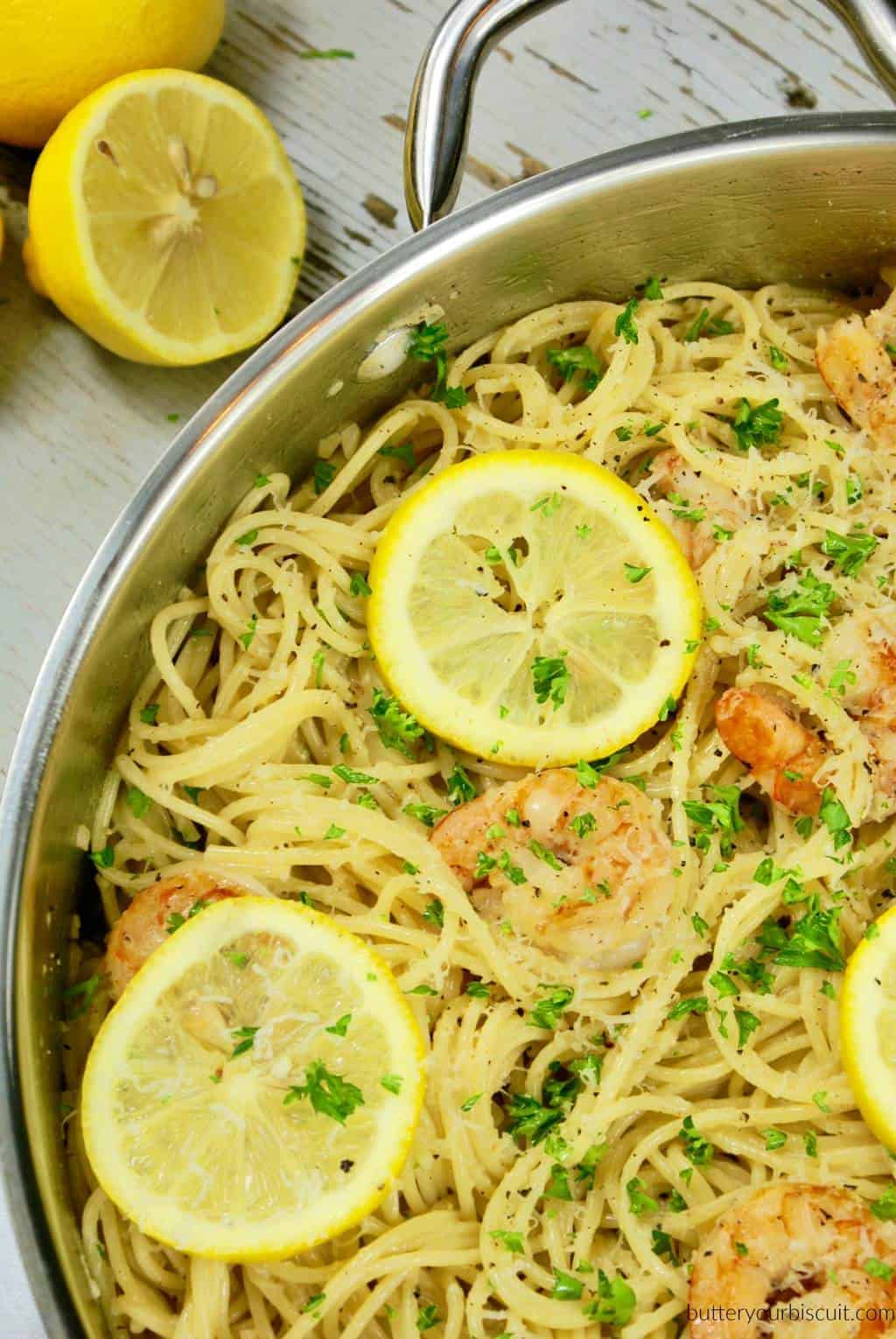 This lemon garlic shrimp pasta is a bright and flavorful dish that is quick and easy to throw together in 30 minutes. Lemon, garlic and butter are three flavors that blend so well. Pair it with a good bottle of wine, and a crisp salad great for entertaining or a light meal. I used thin spaghetti for this recipe because that is what I had on hand, but your free to use any type of pasta that you like.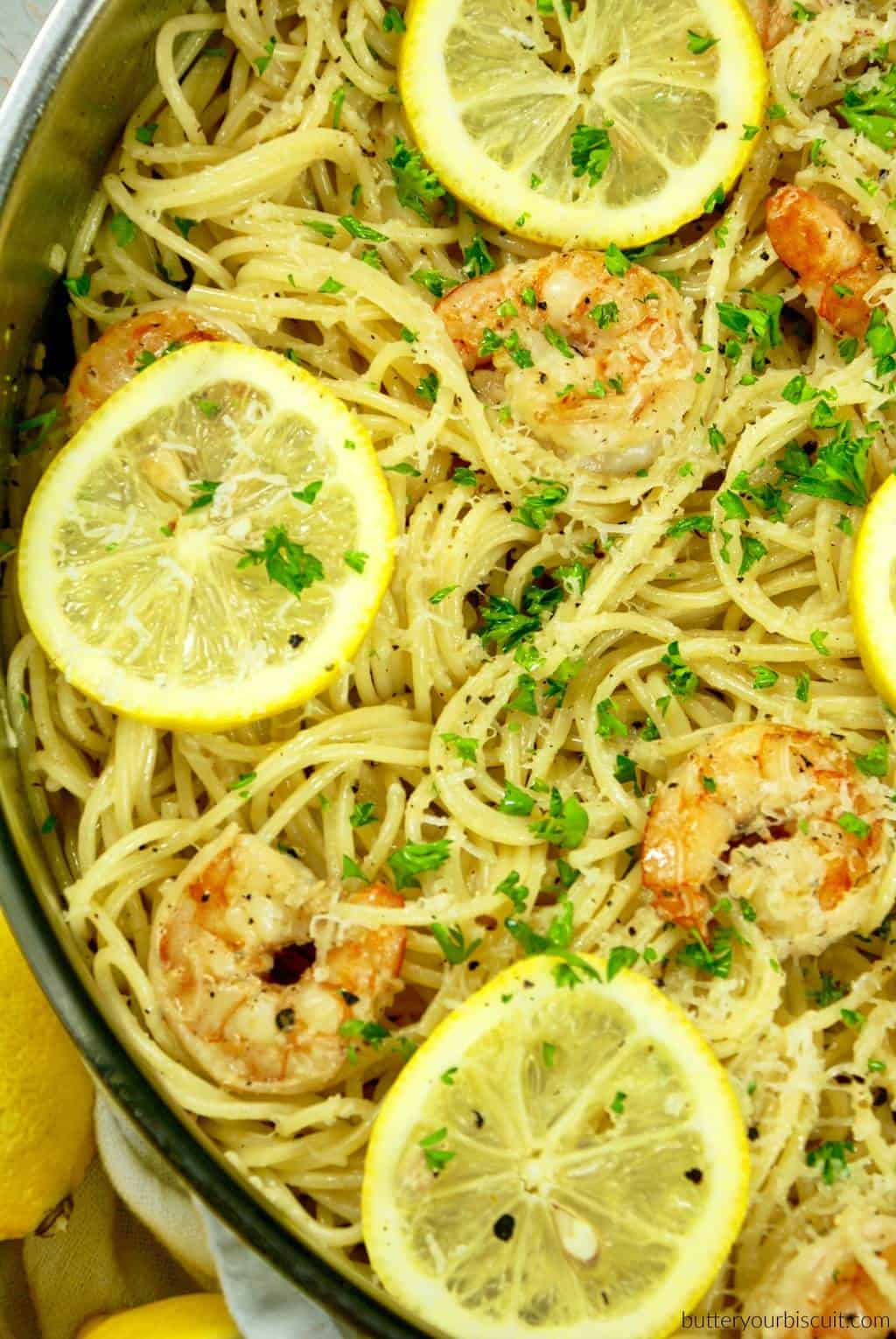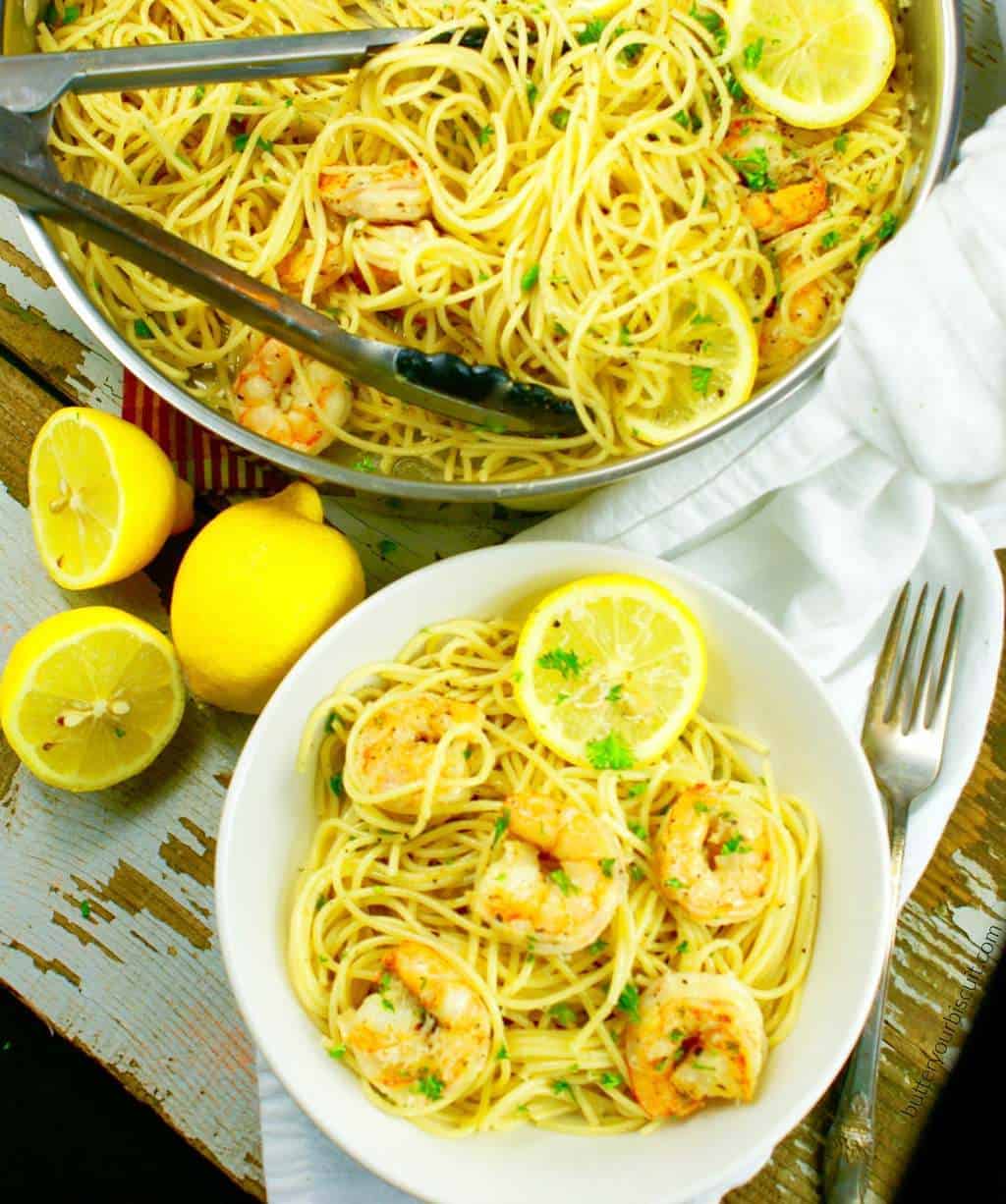 Lemon Garlic Shrimp and Pasta
Ingredients
8 ounces thin spaghetti
1 pound large shrimp. peeled and deveined
2 tablespoon olive oil
½ cup plus 2 tablespoons butter
3 cloves garlic finely diced
½ teaspoon salt
½ teaspoon pepper
¼ cup fresh squeezed lemon juice
3 tablespoon chopped fresh parsley
½ cup finely shredded Parmesan
Instructions
In a large pot bring salted water to a boil and add pasta. Cook according to the directions on package.
In a large skillet heat olive oil and 2 tablespoons butter over medium heat. Add shrimp sprinkle salt and pepper and cook 2-3 minutes remove into a small bowl and set aside
Add remaining butter to skillet melt over medium heat add garlic. Cook for 1-2 minutes. Add lemon juice whisk together.
Add cooked pasta and add the shrimp toss together. Sprinkle Parmesan and parsley on top.