This In-N-Out burger copycat version is perfect for a quick weeknight dinner!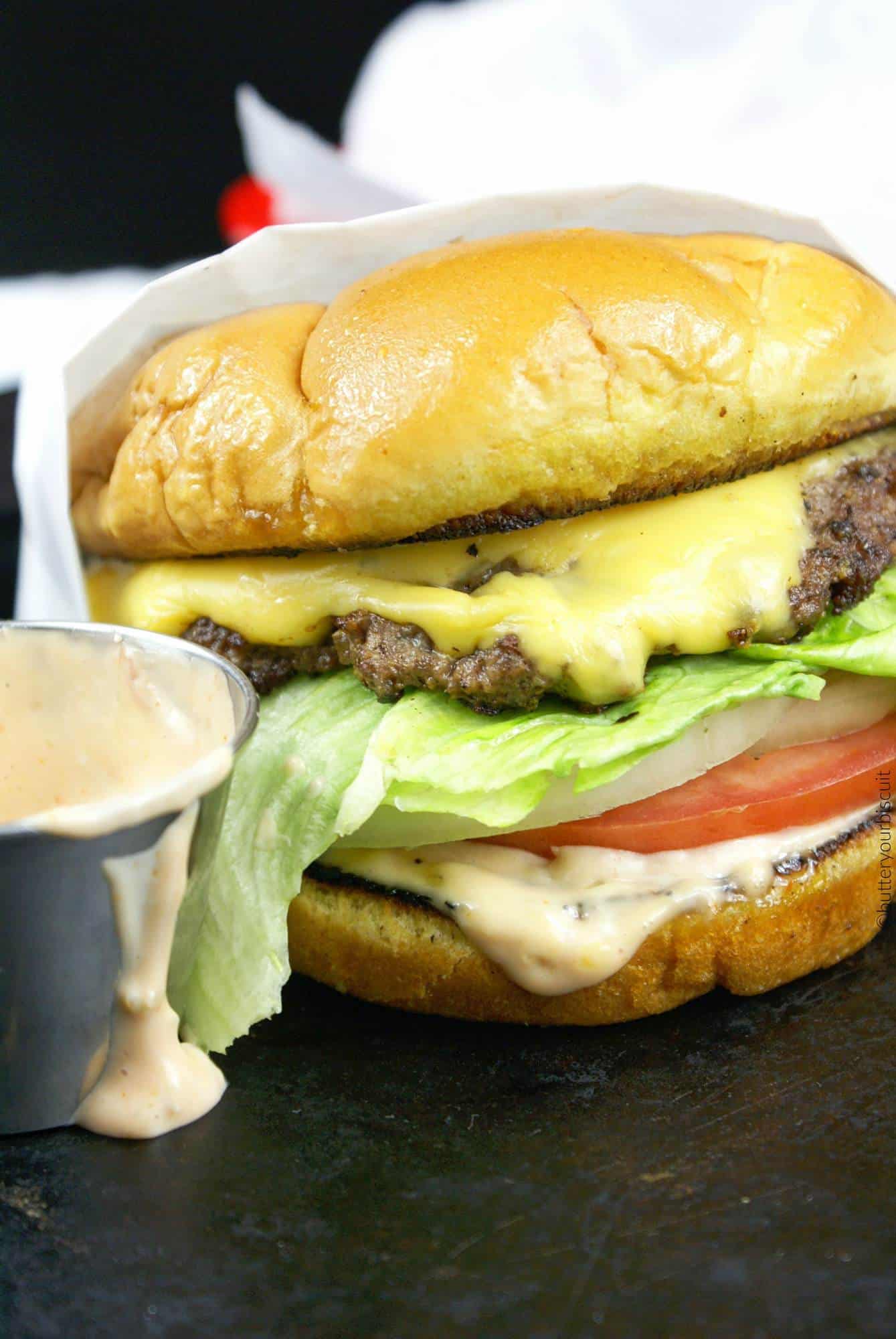 These In-N-Out burgers are simply amazing! We don't eat fast food much at all but if we do In-N-Out is our go to place. Lets not forget about that sweet and tangy sauce. Each bite send your taste buds into overdrive. No need for ketchup for the fries when you have this amazing sauce to dunk them in.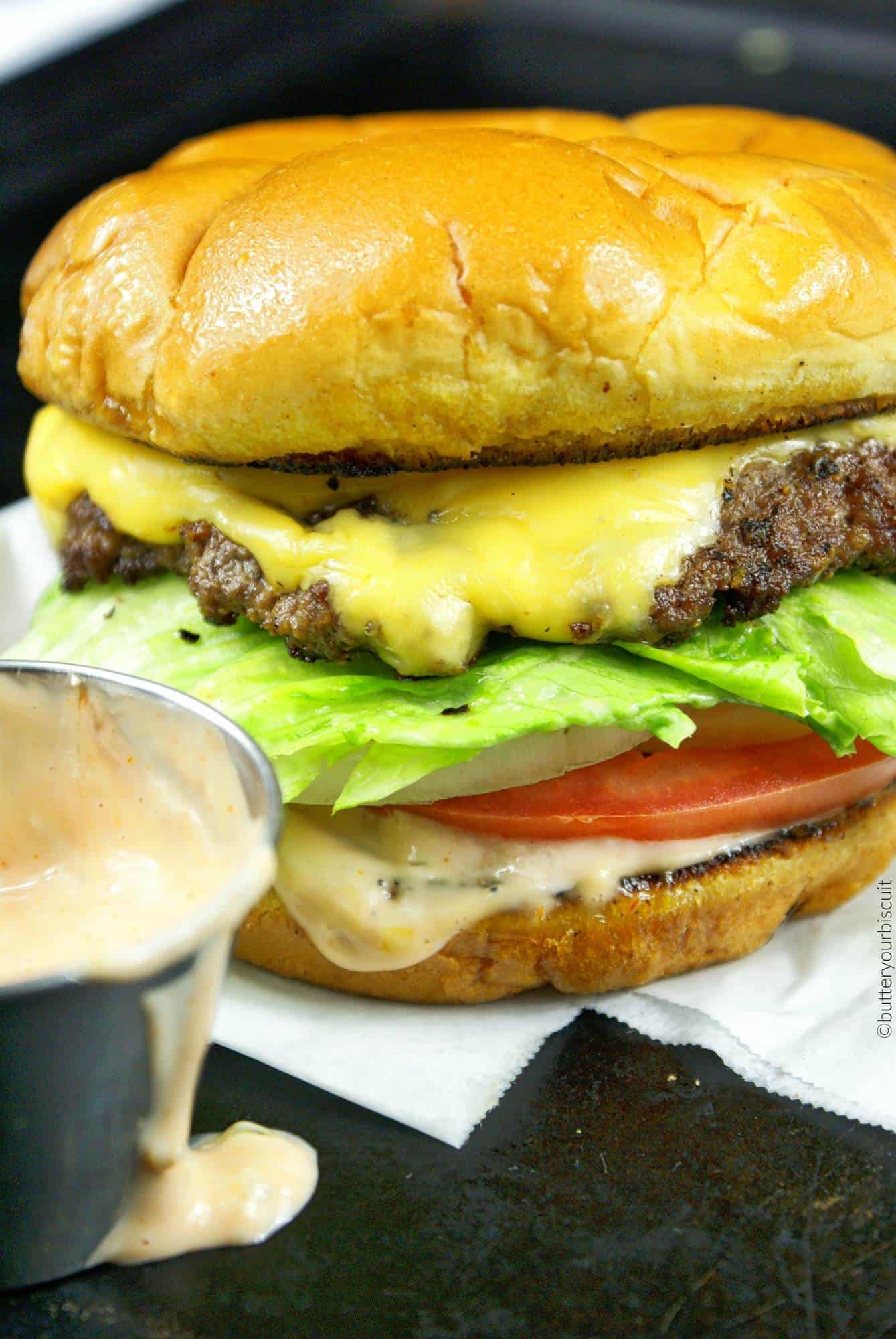 You can imagine my excitement when I came across a copycat version of this burger, and I had to try it for myself. The burgers are extremely simple to make. Just some salt and pepper and a spread of mustard then cooked on a hot skillet to form and amazing crust.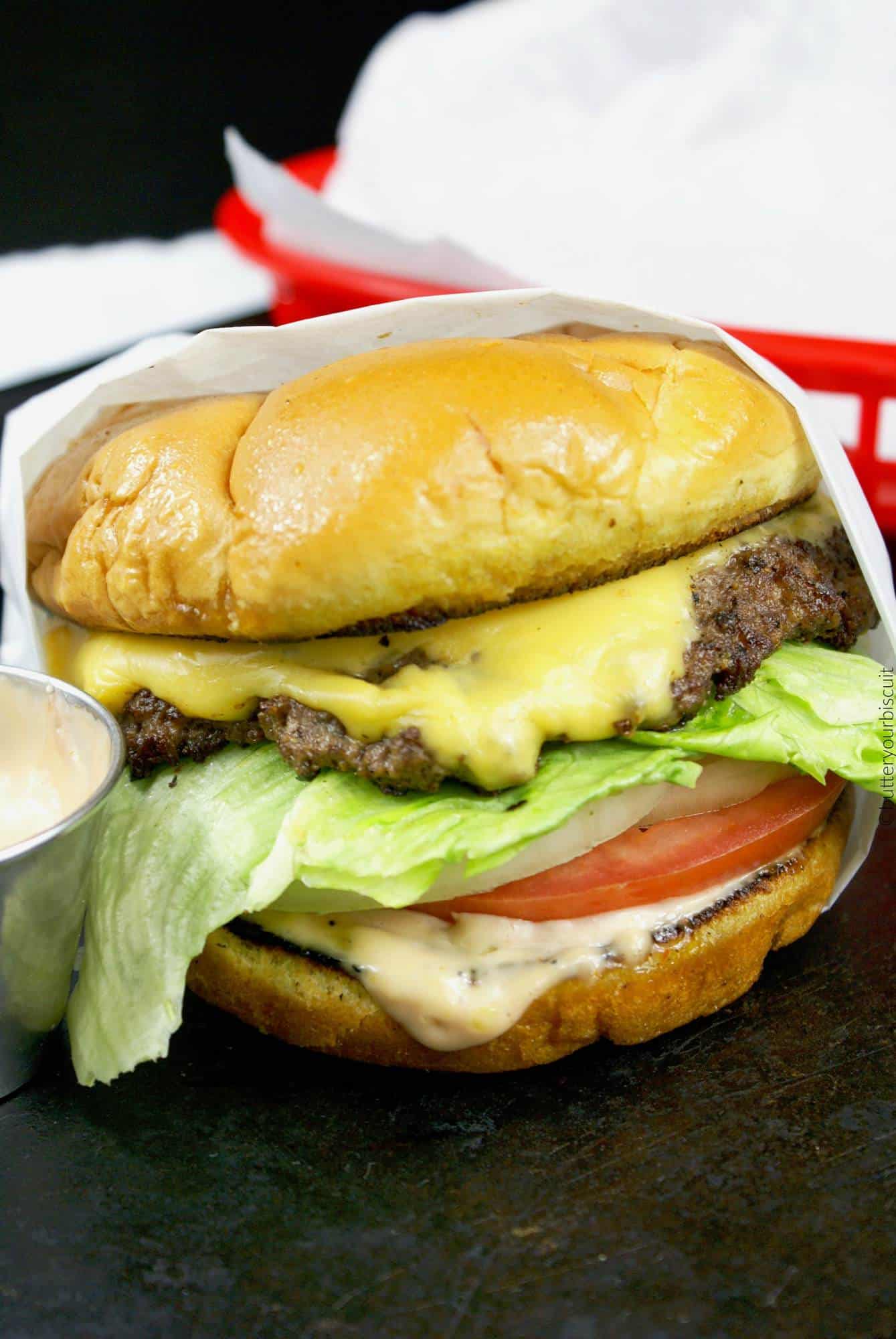 I'm not sure how such a simple burger can taste so amazing, and this secret sauce is spot on. These are so close to the real thing you have to give it a try.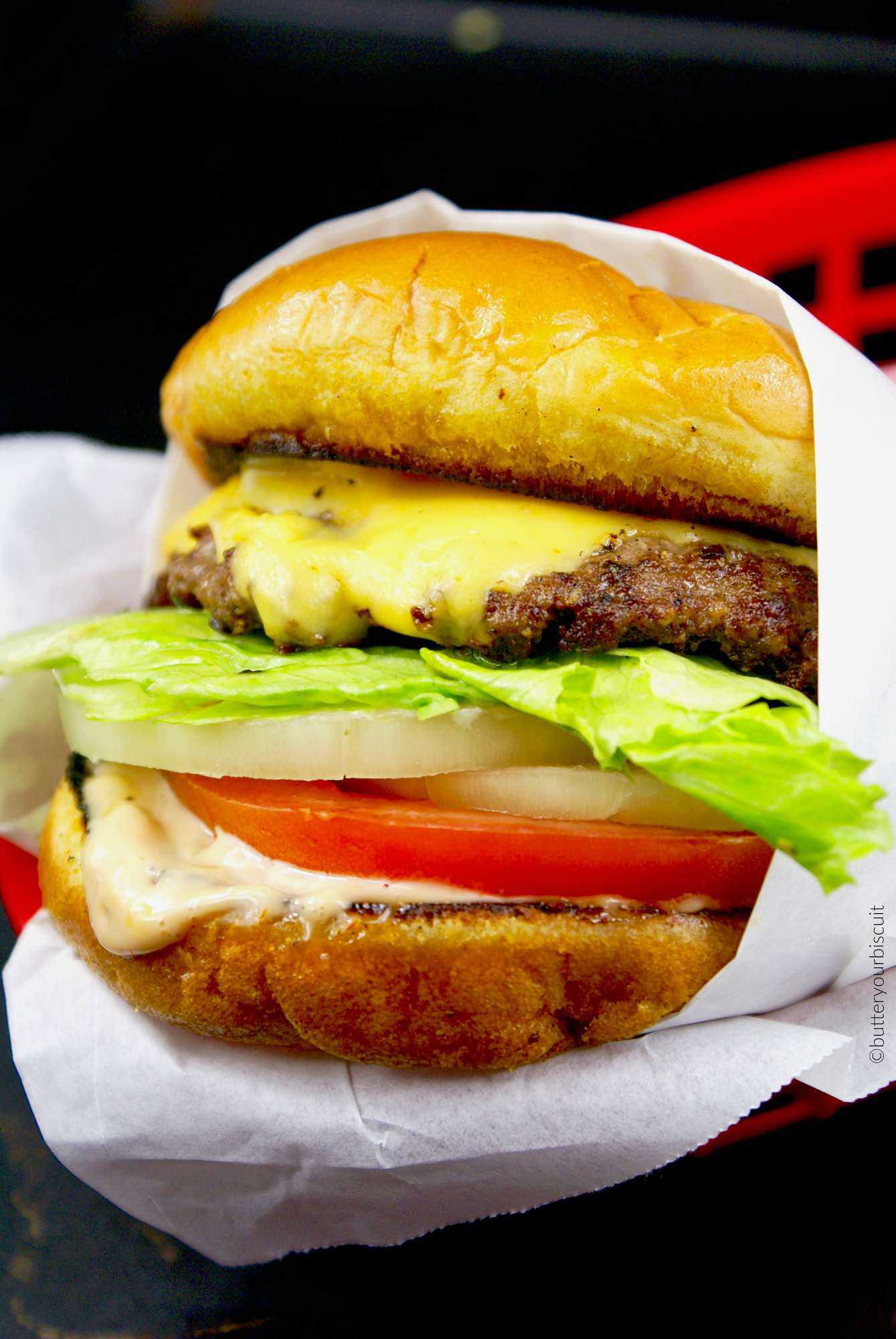 Copycat In-N-Out Burger
Ingredients
1 pound ground beef 80/20
1 teaspoon kosher salt
½ teaspoon fresh ground black pepper
4 tablespoons mustard
8 slices American cheese
1 large beefsteak tomato
iceberg lettuce leaves
white onion slices
4 hamburger buns
For the special sauce
¼ cup mayonnaise
2 tablespoons ketchup
1 tablespoon sweet pickle relish
Instructions
Form meat into four ¼ lb patties, thin and slightly larger than the size of your bun. Sprinkle with salt and pepper. Let come to room temperature about 15 minutes
Meanwhile mix the mayonnaise, ketchup, relish in a small bowl
Preheat a cast-iron skillet on medium high heat add ½ tsp oil and place your buns split side down in the heated pan, cook until toasted about 1 minute. Set aside and cover to keep warm.
Add the patties to the pan. Cook without moving until well browned and crusty on first side, about 2½ minutes. While they are cooking, spread about a tablespoon of mustard to the raw side. Then flip and top each side with 2 slices of cheese continue cooking for 1 more minute.
Spread sauce on toasted bun, place burger patty, tomatoes, onion and lettuce