Guacamole is healthy and super versatile. Everybody needs a great go to recipe, this one is my favorite.
This Cowboy Guacamole is a fun variation.  A simple and delicious dip, that's loaded with fresh ingredients, and a twist on the typical Cowboy Caviar that my family loves. Super Bowl weekend is coming up and that is a great excuse to make this. Your guests will thank you!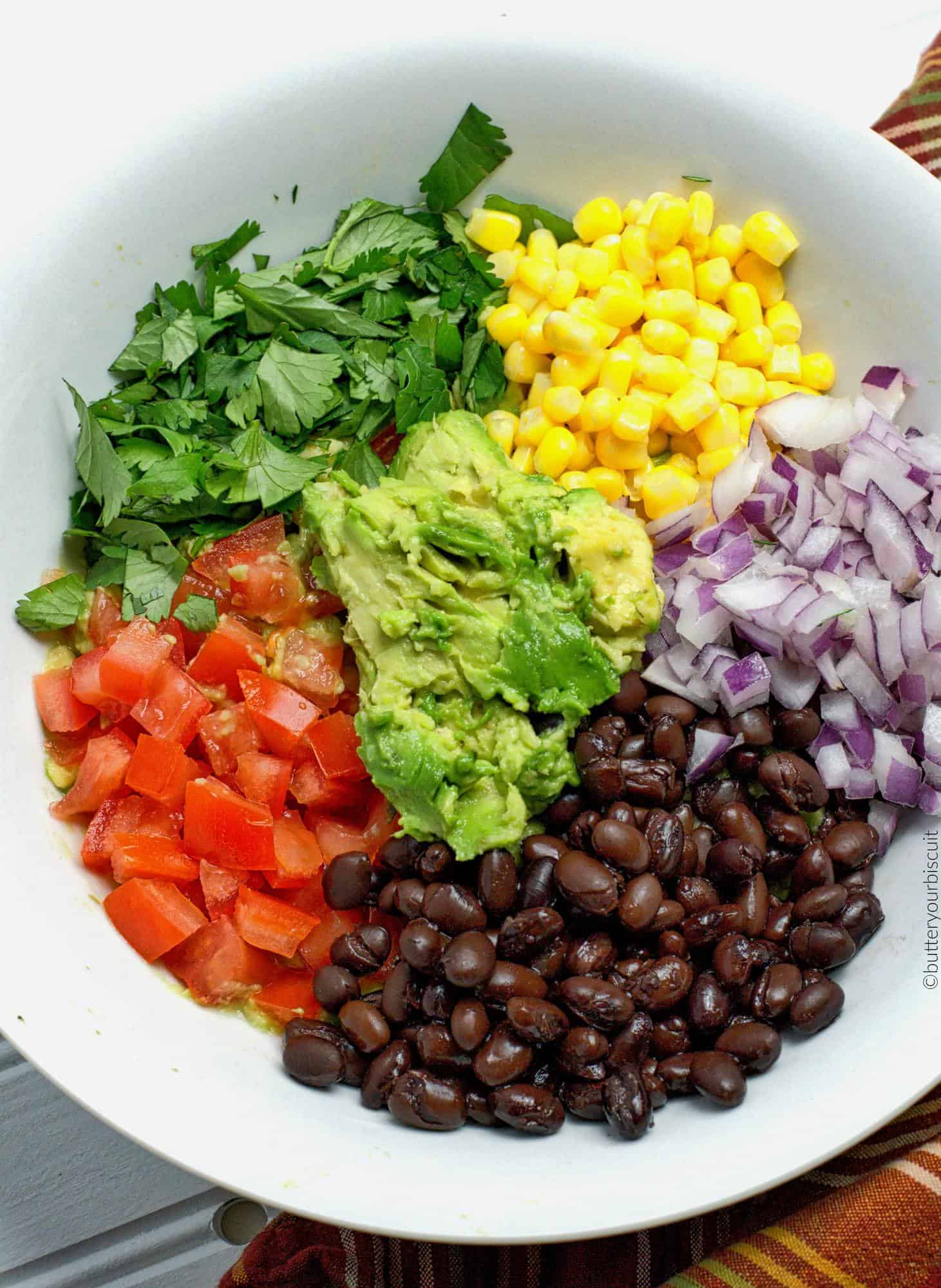 The trick to making perfect guacamole is ripe avocados. Choose ones that are dark green and have just a little give. If you have some that are not quite ripe just put them in a brown paper bag or dark place and they will ripen in a day or two.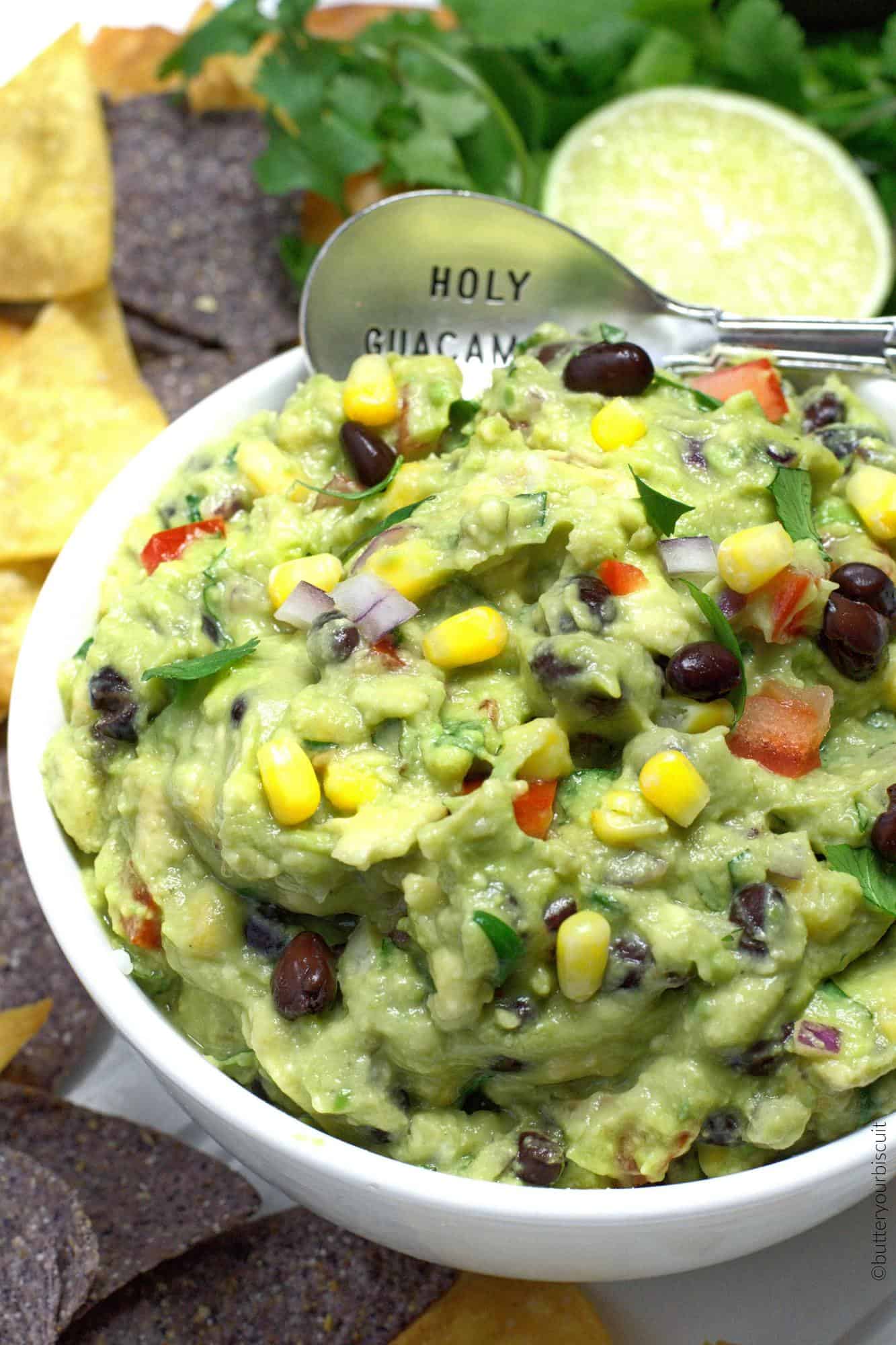 I wasn't a fan of avocados as a kid, but I guess my taste buds have changed over the years because I can't get enough of them now.

Guacamole is a healthy addition to any meal, and is great on burgers, burritos, tacos and even scrambled eggs. There are so many variations of guacamole, but this is one of our favorites. Just give me a bowl of this and a spoon and I am set.

Looking for more great Summer recipes?
Cowboy Guacamole
Ingredients
4 large avocados
½ cup black beans
½ cup corn
½ cup red onion diced
½ cup tomatoes seeded and diced
2 limes juiced
¼ cup chopped cilantro
½ teaspoon garlic powder
salt to taste
Instructions
Cut avocados in half, discard the seed and scoop the avocados out of their skin and into a large bowl.
Smash up the avocados and lime juice with a potato masher or fork until your desired consistency
Fold in all the other ingredients. Add salt to taste
Serve with chips